Video and animation delivered to a global audience
XL Catlin
For today's YouTube generation, video has become more important than ever. Say goodbye to the slick and over-styled 90s corporate videos, and hello to dynamic productions that shout of brand quality and creative excellence. Our specialist insurance client XL Catlin has taken video to its heart.
Since 2010 we have delivered over 50 videos for them on subjects as diverse as brand values aimed at their 2,000 staff worldwide: New joiners welcome film, History of Catlin, 'Big on Service' celebrating their service awards, A celebration of ArtCatlin's artists and their creations, and many filmed events and talking heads to help deliver key messages around the world.
Process, production and promotion
For XL Catlin, as with most clients, we get involved in all aspects of the video production. This starts with conceptualising, followed by planning every last detail, including storyboarding and scriptwriting, venue finding and hiring, staging and props. Then we create the content. This might be filmed sequences, images, music and voice overs. Finally the creative process of editing and animation pulls the whole film together. Of course not every video has a captive audience, with XL Catlin we use our expertise in social media, including YouTube, Facebook and Twitter, to push the finished work out to the people that matter.
ArtCatlin – video for Art's sake
One of the specialist areas that XL Catlin deals with is Fine Art and other collectibles. Their interest has extended to helping the UK's emerging artists through ArtCatlin. This initiative includes the ArtCatlin Guide (a limited edition book featuring the best of recently graduated artists) and the XL Catlin Art Prize (a showcase and competition for shortlisted Guide artists).
To help promote ArtCatlin we produced a responsive mobile website, designed social media skins, and produced a series of videos for each of the artists shortlisted for the prize. Our videos offer a fascinating insight into the artists' minds and aspirations, which enhanced the understanding of both art and exhibitions.
Great video can really capture the essence of the person, people, event or organisation it involves more effectively than any other media, making it ideal for telling stories and keeping websites fresh with content. And of course nothing gets you quite as close to your clients than those long hours spent on location!
Video and animation services:
Concepts and storyboarding
Scriptwritng
Voice overs and recording
Talking heads and interviews
Animated stories
Animated infographics and 'kinetic typography'
Corporate idents
Rolling event videos
Staff engagement and induction videos
Event filming
Training videos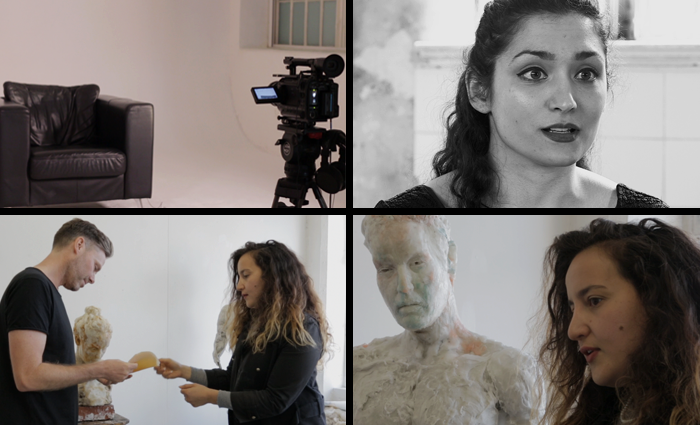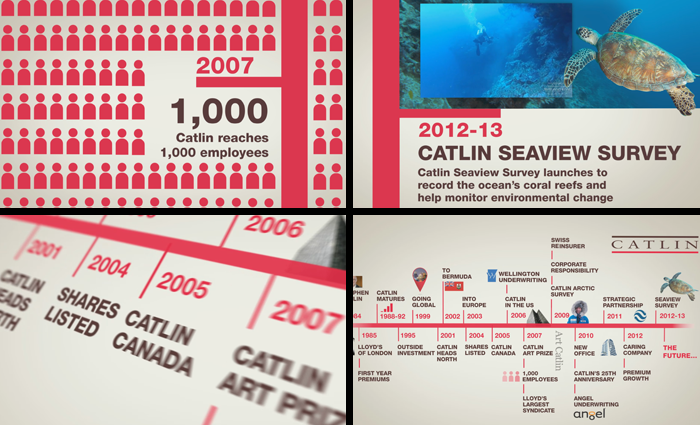 Working on Art Catlin with Sandra and Paul at Demographik was a delight. It's an ever changing sponsorship for us at Catlin, and we're always looking for new ways to do things. From their initial work on social media branding, Demographik delivered designs that really took our online presence to the next level. Their follow-up work on our new mobile site and videos really helped cement Art Catlin's online brand to give us something to really be proud of. We've had some great feedback from our audience and look forward to working with Demographik in the future.
Following the introduction of a company wide strategic initiative to increase collaboration and information sharing internally, XL Catlin contacted Demographik to help create, design and deliver the corresponding visual identity, 'Spark'.
read more
Want to talk to us about a project?
Email: info@demographik.co.uk
Call: +44 (0)20 7843 6959
or fill in the form below...