Engaging children with insurance and ocean science
XL Catlin
As part of their CR Strategy, XL Catlin are committed to scientific research and study of the world's coral reefs. They realised that a clever way of raising awareness of the work, amongst their staff worldwide, was to reach out to their children with information, created especially for them.
Hearts and minds
With educating children, you have to create stories that will appeal to many ages, and the information has to be both accessible and interesting. With this project we had to start with explaining what insurance is in the simplest terms, the first time we have been asked to explain such a complex industry to such a young audience. Only then could the work move onto the subject of risk and how the oceans and coral reefs played a crucial part in this.
We created the new identity Catlin Explorers and the animated Octopus character called Columbus, who would help bring the story to life. We then set about researching the subject matter, telling the story in an appealing way and designing all the materials.
The results
We launched Catlin Explorers worldwide, delivering packs to all staff members. Elements included:
Information pack containing booklet, wall chart with stickers and activity sheets

Fully responsive website using an open source CMS

Video and character animation

Email series with activity challenges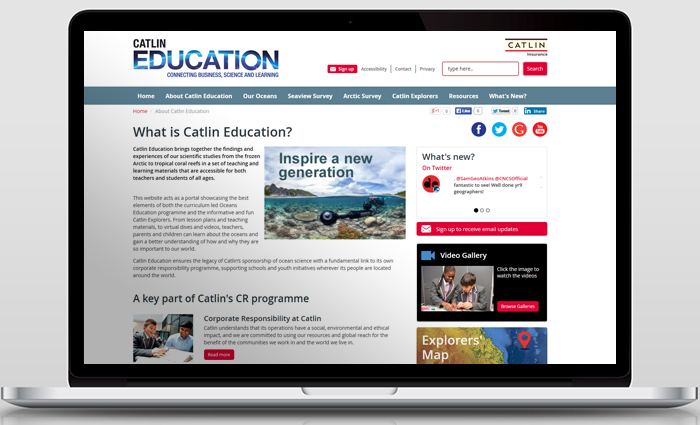 Working on Art Catlin with Sandra and Paul at Demographik was a delight. It's an ever changing sponsorship for us at Catlin, and we're always looking for new ways to do things. From their initial work on social media branding, Demographik delivered designs that really took our online presence to the next level. Their follow-up work on our new mobile site and videos really helped cement Art Catlin's online brand to give us something to really be proud of. We've had some great feedback from our audience and look forward to working with Demographik in the future.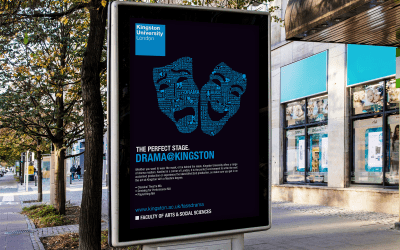 Universities are having to work harder to attract the right students in a crowded and competitive market. Working together on a range of projects we helped Kingston University articulate their offering through recruitment advertising.
read more
Want to talk to us about a project?
Email: info@demographik.co.uk
Call: +44 (0)20 7843 6959
or fill in the form below...