Student recruitment – how to stand out in a crowd
Kingston University
Universities are having to work harder to attract the right students in a crowded and competitive market. Working together on a range of projects we helped Kingston University articulate their offering through recruitment advertising. Below are just three campaigns selected from our portfolio of Kingston University work.
Campaign: More Than a Sum of its Parts
Audience: Undergraduate and Postgraduate
Each faculty, school or course at Kingston is carefully constructed from a combination of knowledge and skills. This campaign reflected that idea, where together all the parts combine to create a singular message: 'Personal Growth', 'Real Potential' or 'Compelling Evidence'…
The campaign was a success and was recognised across the University; the creative went on to become the visual standard for all campaigns and course/prospectus content.
Campaign: Where Burning Ambition – Meets Great Opportunity
Audience: Postgraduate
A campaign which reflected the brand positioning of the University – 'a catalyst to making things happen'. We produced a campaign around the concept of two things coming together to create something greater. Backed up with the positioning line 'you+kingston'.

The photographs are of real alumni, who have formed successful careers in the wider world, each appreciating the importance and influence of Kingston University.
Campaign: Superheroes
Audience: Undergraduate
A creative approach, illustrating the idea that the going to university transforms you. It gives you skills and abilities that you will learn from and take with you into the wider world.
As part of the campaign we photographed real students studying at Kingston. Giving them 'superhero' status on campus. The confident copy and language enhance this 'superhero' theme. You too, can do amazing things at Kingston.
We have had the pleasure of working with Demographik for a number of years. They have consistently delivered over and above expectations on multiple high profile campaigns. We are impressed by how well they know our brand and can produce uniquely creative designs from our very simple briefs. They have been very flexible to work with and have always accommodated in designs on very tight deadlines. We have benefitted greatly from their expertise and I rank them as one of the best agencies to work with in London.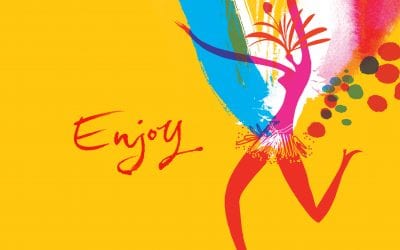 The body of work we've produced for Transport for London (TfL) include many projects centered on showcasing and celebrating London's unique history, culture and vibrant social calendar. From researching and uncovering the hidden history of London's Tube stations to giving buskers a stage and much more.
read more
Want to talk to us about a project?
Email: info@demographik.co.uk
Call: +44 (0)20 7843 6959
or fill in the form below...