Raising the quality of information heavy reports
Chartered Institute of Building
The Chartered Institute of Building (CIOB), is a worldwide professional body that represents construction and property professionals who work within the built environment. They are a large and diverse organisation, tasked with representing and steering the industry, and their members with training, thought leadership and awards programmes.
Making lengthy reports more accessible
Our experience working with complex information – to distil it into simple, accessible graphic representations – stood us in good stead when the CIOB asked us to work on their policy reports.
Working to make the charts and graphics lift the information, as well as traditional typography skills which result in creative and functional materials.
The reports have included subject matter such as: Modern Slavery, Occupational Health, Ageing Population, Housing Shortage and recruiting from the Ex-Armed Forces.
The results
A suite of compelling and beautifully designed printed and digital reports

Digital and print delivery

Corresponding assets for use on web and social
We've been consistently amazed at the quality of the Demographik team's design and creative skills, both for online and print. Their efforts has helped to create for us a recognisable suite of documents and a brand that has made it that much easier to promote our messages to Government. The Demographik team are always on hand to help at a moment's notice and understand even the most complicated of briefs, while demonstrating that they're able to work to tight deadlines. They have made a major impact on the quality of the information we present and are a fantastic agency to work alongside with.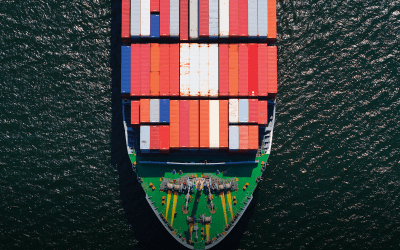 The UK P&I Club is one of the world's leading mutual insurers of third party liabilities for ocean-going merchant ships. Expanding our insurance sector knowledge to include shipping has added another string to our bow!
read more
Want to talk to us about a project?
Email: info@demographik.co.uk
Call: +44 (0)20 7843 6959
or fill in the form below...