Guiding London's recovery post-pandemic
Aon
Aon launched the London Work, Travel, Convene Coalition in September 2020 to bring together large employers in the City and Canary Wharf, to help navigate the challenges businesses would face as society re-opens throughout the recovery phase of the COVID-19 pandemic.
Ever changing landscape
With prominent founding members gathering to discuss key topics, we were on hand to create a visual look for the coalition output collateral to help deliver consistent materials.
The culmination of the initial phase of work was the launch in January 2021 of a website and report which we designed. The challenge we faced was designing the website architecture to best feature the content, whilst still awaiting sight of the content. We also needed to ensure we worked within Aon's brand guidelines.
The website we designed features the top level information structured into key strategic themes, with the 70 page report containing more content detail. Even so, the website featured a lot of copy content which we needed to break up into digestible chunks with visual interest, icons and graphics.
We also used looped video to bring the strategic theme landing pages to life and to add interest and movement.
Subsequent updates we have worked on have included a website navigation redesign to accommodate further sections and reports which we also created.
The result
Visual theme for WTC London, whilst working within Aon's brand guidelines
Development of ad hoc collateral for member distribution and online events
Content rich website featuring copy, graphics, video
70 page download report plus 8 individual subject reports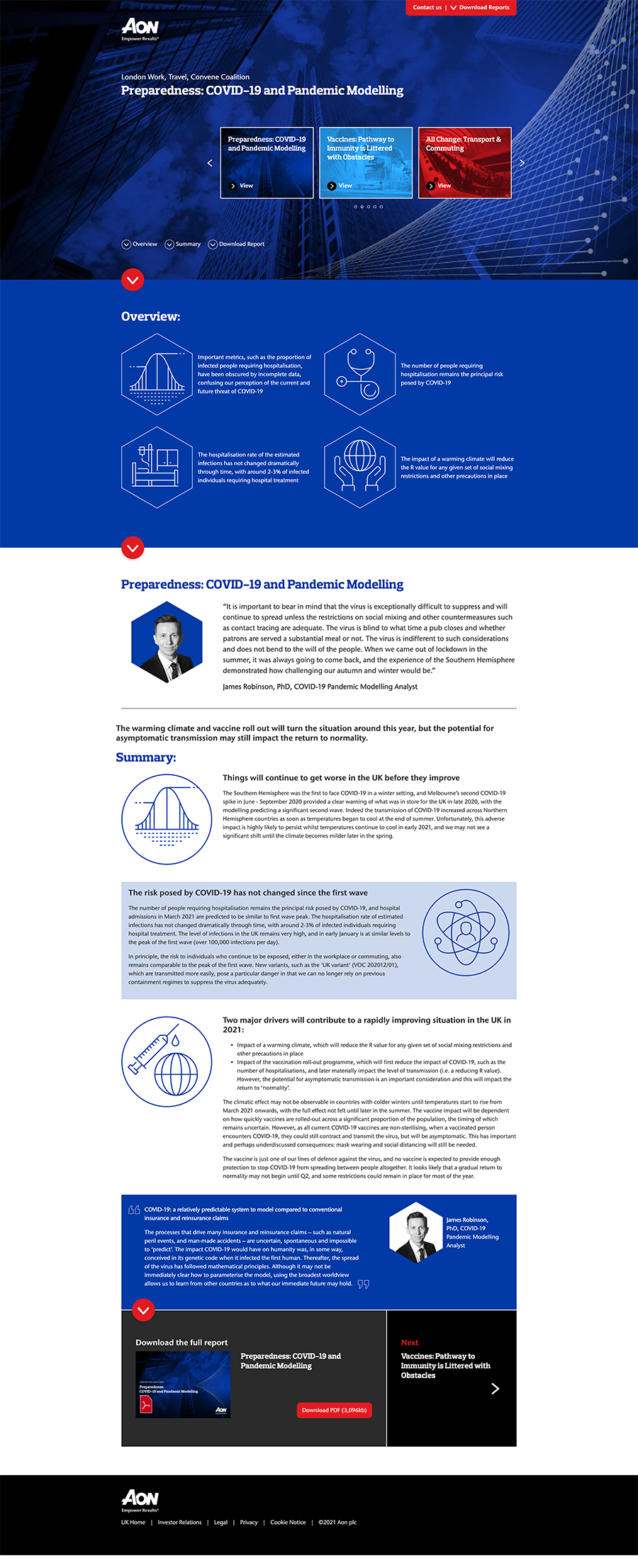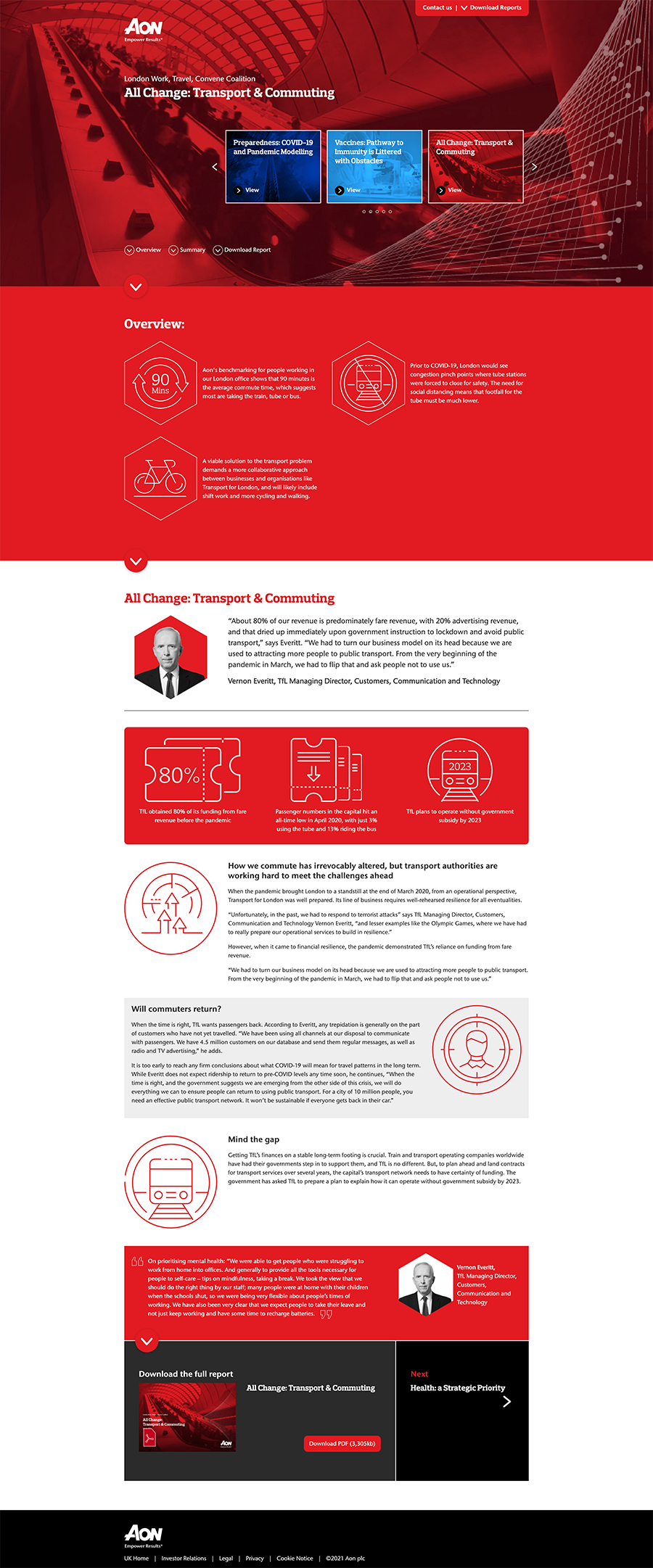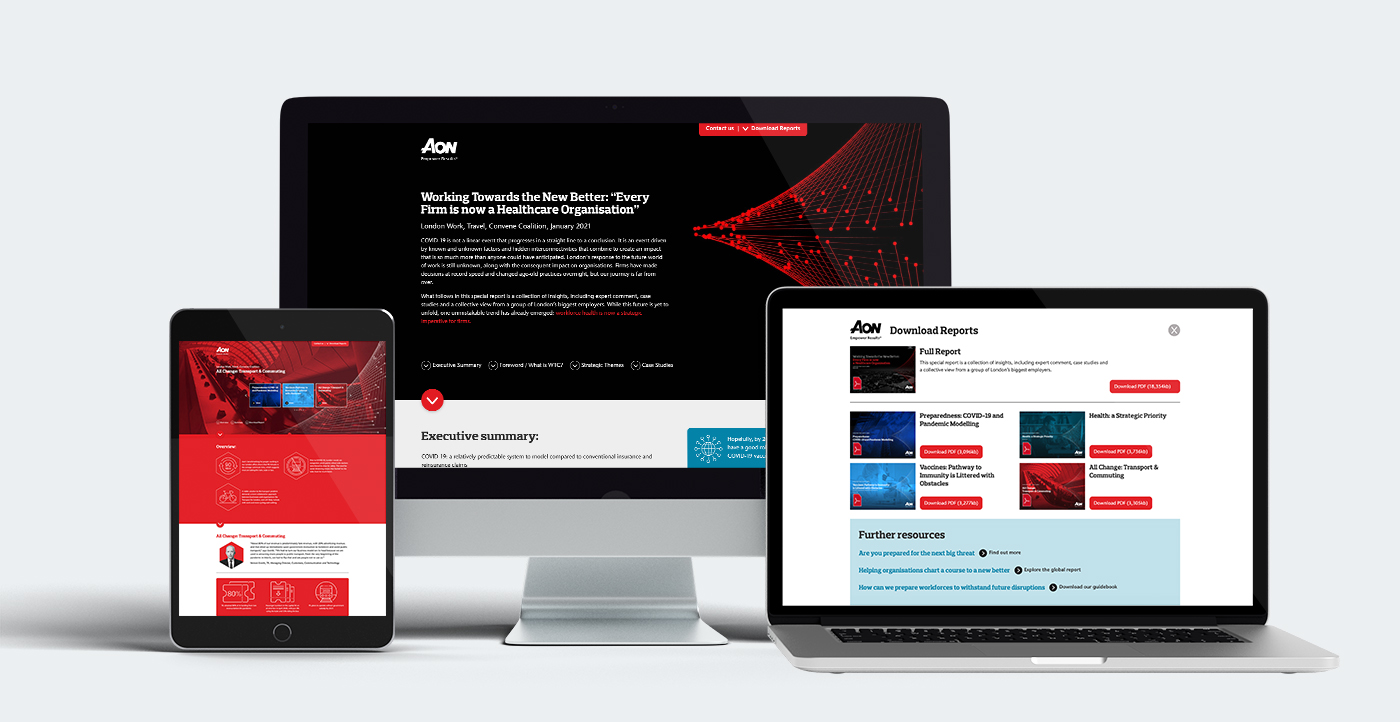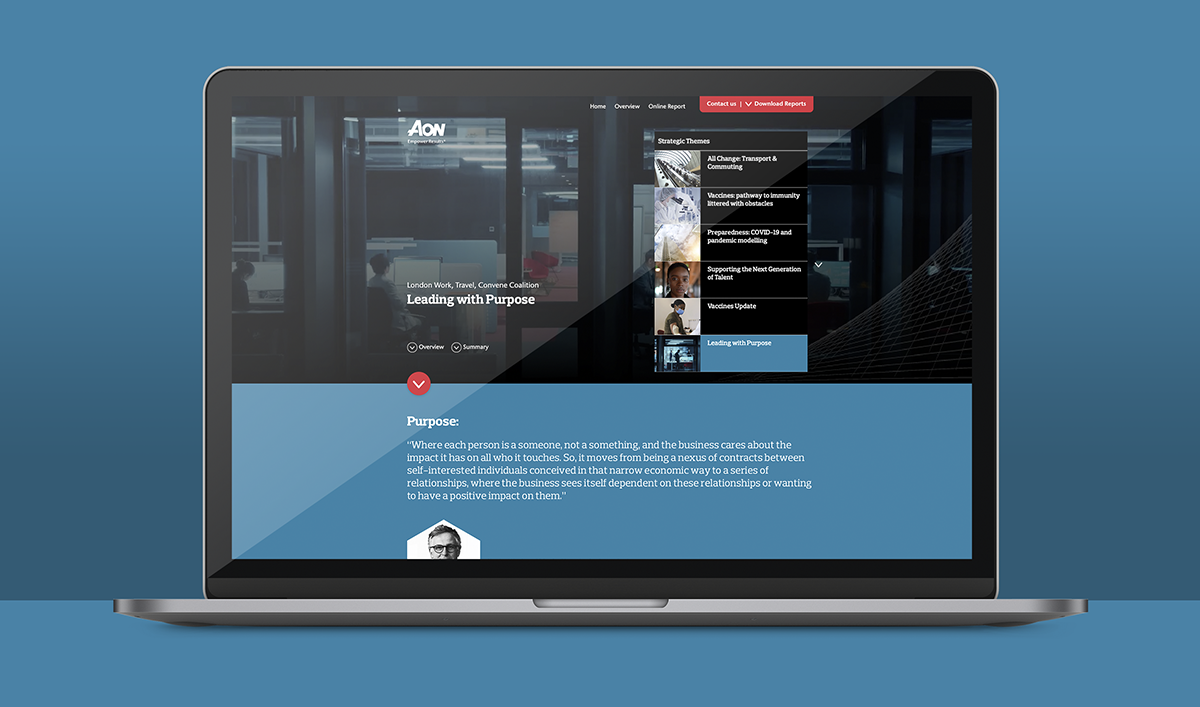 The Aon Private Clients team arranges insurance cover for everything – from high-value homes, contents and valuables to individual works of art, prestige cars and boats. They also specialise in protecting country houses, estates and farms.
read more
Want to talk to us about a project?
Email: info@demographik.co.uk
Call: +44 (0)20 7843 6959
or fill in the form below...