Post-Pandemic Coalition for Dublin
Aon
Aon's Work, Travel, Convene Coalition is a global initiative with key cities and companies across the world getting involved. Whilst working on the London initiative, we were contacted by the Aon Ireland team to assist them with their website and report for their coalition members.
What is the Coalition?
'The Coalition's aim was to investigate and understand the challenges the pandemic had led organisations to face and to share current and developing arrangements as they planned for the safe return to workplaces – with dynamic and evolving timelines. The Coalition also aimed to explore the sustainable approach required for managing and rewarding a remote workforce and preparing for the future of work in a post pandemic environment.' (Source: https://www.aon.com/ireland/wtc-dublin/executive-summary.aspx)
We had learned much from creating the London WTC materials and website, but Dublin needed a different approach – a singular Report and unique infrastructure for their site.
The aim was to keep costs down and use what we could, but ensure that the Dublin website was fit for purpose – so that it best showcased the different content that they were creating.
We wanted to ensure that the same, consistent visual flavour as the London website, but that it was significantly different to ensure that Dublin was 'front and centre' with the use of video footage of Dublin, and that the site architecture worked best to enable easy navigation of the content. 
Once the website design was created, we then developed the pdf download report. A key challenge was working with ever changing and updating copy content as the pandemic developed and news and science evolved. 
Not only was this a topical and relevant project to work on in the midst of the Covid lockdown, but the Aon Dublin team were lovely to work with during this time of very little contact.
The result
Content rich website featuring copy, graphics, video 

PDF download report plus individual subject reports

Interpretation of Aon's main brand guidelines

Reusing and adaptation for cost effective work delivery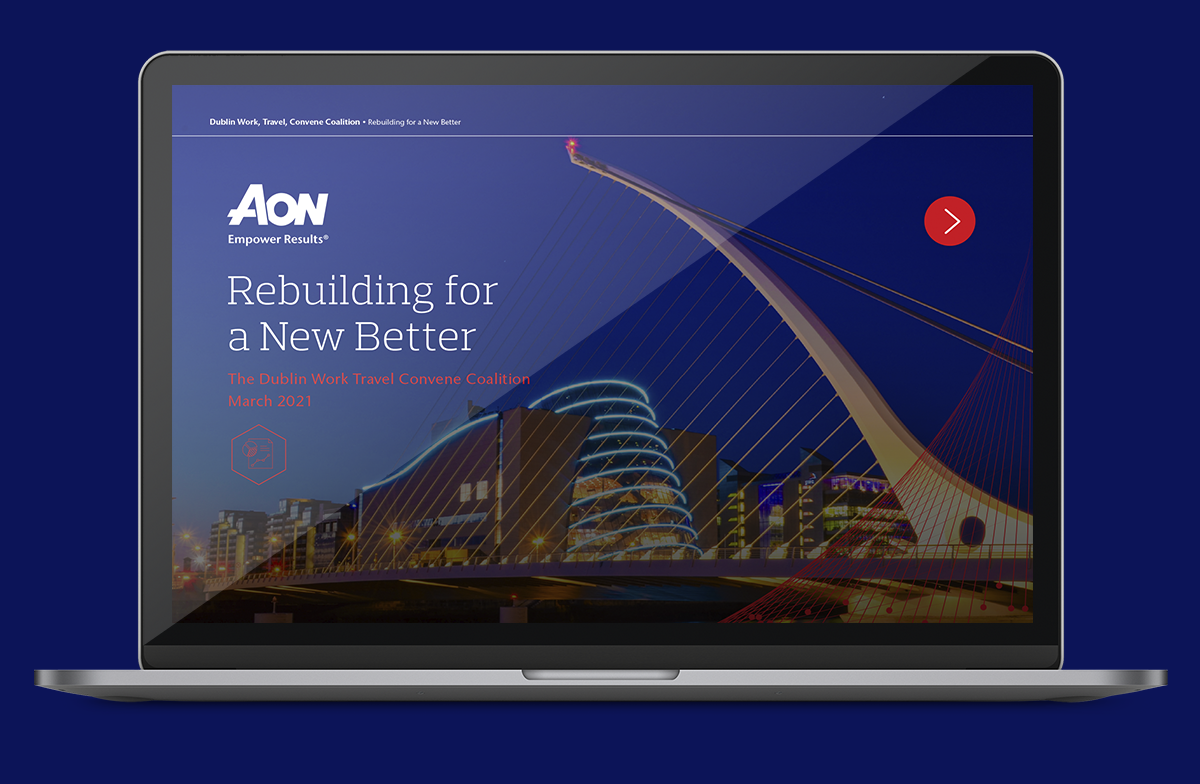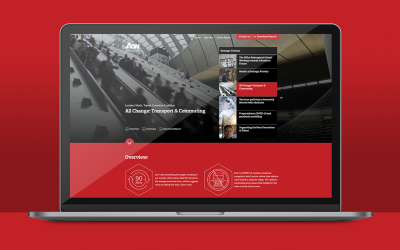 We continue to work with the Stamps and Philatelic department of Royal Mail to produce a range of coin and medal packs. The packs need to appeal to enthusiasts of specific subject as well as to dedicated philatelists and numismatists.
read more
Want to talk to us about a project?
Email: info@demographik.co.uk
Call: +44 (0)20 7843 6959
or fill in the form below...