Helping Aon & Visa sell into Europe
Aon
Aon, working with Visa, offer insurance packages for credit cards, selling to financial institutions across the UK, Germany, Italy, Spain, Poland and Turkey.  Our client Aon wanted a tool that could be used as a sales aid for marketing purposes – more than just a pdf brochure. 
.
Complex information design
The solution was a website, downloadable product sheets (approx 85 variations), plus an online price calculator.
The challenge for this project was in presenting a complex and detailed offering, in a simple and easy to understand way, that functioned well and looked good.
Aon and Visa, offering card insurance services across 6 countries, with a number of packages delivered by different insurers – all with detailed terms and pricing. 
The website we created sent users on different journeys, subject to country, and then offered up the relevant tabbed navigation for products. This presented the range of choices in an easy to navigate, and less confusing way.
The work creating the 80+ package detail and pricing sheets for download, was an extensive task too, encompassing information design and attention to detail.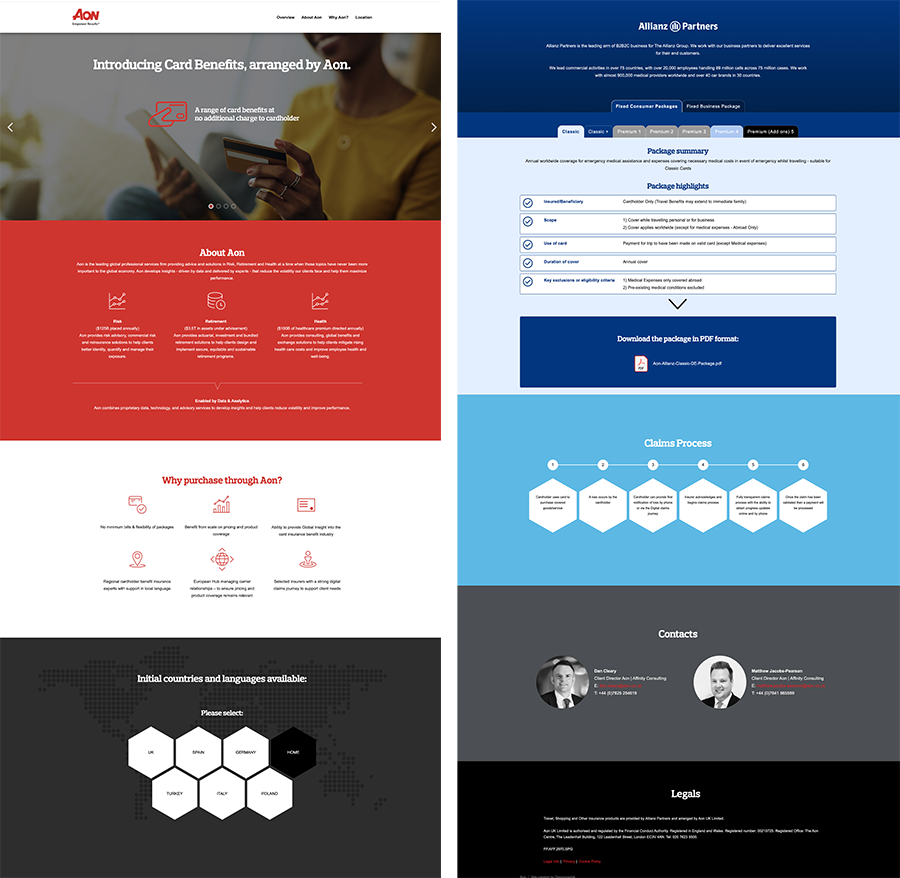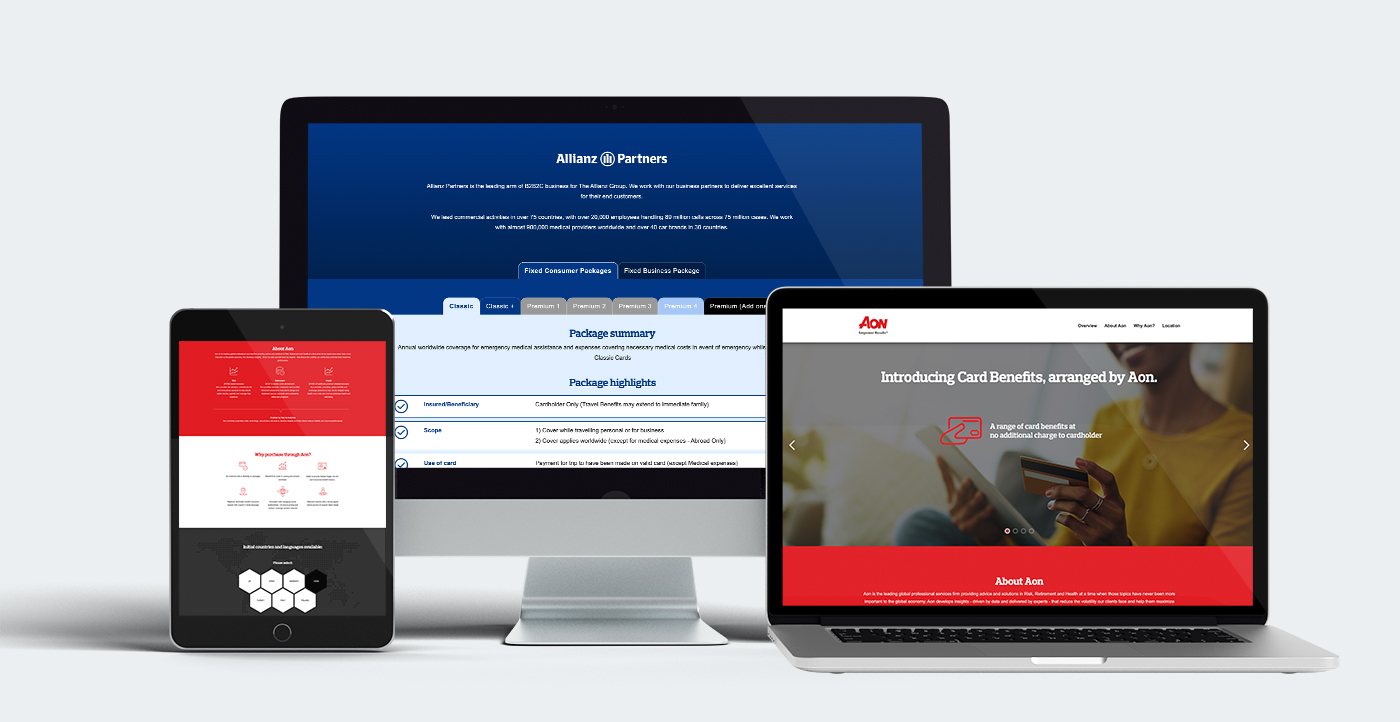 The result
A vibrant and visual website with easy to navigate content

80+ package pdfs for download

Online price calculator

Easy to update for future developments
The Aon Private Clients team arranges insurance cover for everything – from high-value homes, contents and valuables to individual works of art, prestige cars and boats. They also specialise in protecting country houses, estates and farms.
read more
Want to talk to us about a project?
Email: info@demographik.co.uk
Call: +44 (0)20 7843 6959
or fill in the form below...