Ensuring staff feel looked after during times of change
The Carlyle Group
Demographik are experts at internal communications marketing, and believe that internal materials should be developed with the same care and attention that would be given to external collateral. The Carlyle Group were moving from their very desirable but dated address in Berkeley Square, to a new building in St James Market, in the bustling Piccadilly area of London.
The new building, whilst offering far better facilities, was a big shift for many members of staff. To this end we designed materials to help the staff settle in.
The first piece was delivered to each individuals' desk on day one, inserted into their new lanyards, and contained a handy z-fold pocket piece containing maps of the three floors with easy to identify icons of all the facilities.
The second, more expansive piece was a digital guide to the building, its facilities and the surrounding area, complete with information on local transport, gyms, bars and restaurants.
The results
Treat your people with the same care as you would your clients. Any change can be made easier with well thought out information and communications. The work included:
Digital eBook of the new building and the surrounding areas
Design and delivery of Zcard for all staff, including creation of site map in Visio
Introduced an icon system to create a new visual language for the Carlyle Group
Photography of the new building for communication materials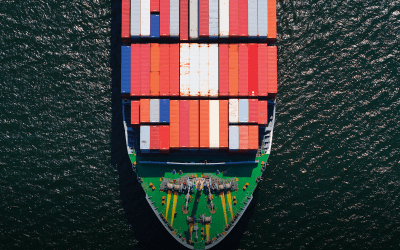 The UK P&I Club is one of the world's leading mutual insurers of third party liabilities for ocean-going merchant ships. Expanding our insurance sector knowledge to include shipping has added another string to our bow!
read more
Want to talk to us about a project?
Email: info@demographik.co.uk
Call: +44 (0)20 7843 6959
or fill in the form below...