An email marketing solution for a complex offering
Marsh
Marsh is a global leader in insurance broking and risk management, we were brought in to create and evolve the brand of their broker placement and professional services division – Marsh Networks. This involved three separate offerings, all which needed unique yet cohesive approaches to their marketing. A key part of this body of work is the digital communication to the brokers through Marsh's email strategy.
The challenge
The very first brief from Marsh was to advise on how best to communicate recent news and events, in a cost effective and straightforward manner, via email.
With our knowledge of email marketing platforms from Mailchimp, to subscription-based integrated services like Campaign Monitor, we recommended Dotmailer to Marsh. This would allow for Marsh to have a more robust process for the management, broadcasting and reporting of their campaigns. We worked with Dotmailer to create highly functional templates for Marsh, who then – due to strict data polices – took on sole responsibility for all future email broadcasts.
Over the course our long relationship we have been asked to strategise, design and build many different type of email campaigns, from basic comms to competitions and event engagement.
The result
Our relationship with Marsh, still on on-going after 8 years, has resulted in the broadcasting of hundreds of campaigns and thousands of emails. We work closely with Marsh to update the templates to represent any changes in their identity or online offering.
As the platform has grown, Marsh have increased the level of communication with their brokers exponentially. They have also moved some of their costly print-based comms over to email. This has allowed the marketing team to have quick, cost-effective and trackable engagement with their audience.
Beyond Marsh Networks, Marsh have asked to create templates and campaigns for other parts of the business such as Broker2Broker, SMEi and others.
Our email marketing offering:
Experience of varying email marketing strategies, such as marketing comms, event engagement and competitions

Email Marketing for B2B and B2C clients

Wide knowledge of email broadcasting platforms

Design and build of responsive campaign templates from either bespoke HTML or within online systems

Testing and broadcasting of campaigns

Reporting of campaigns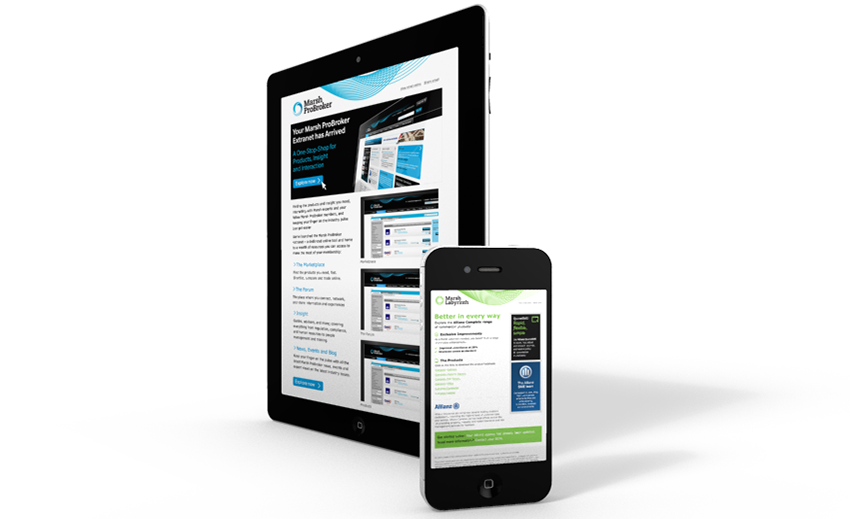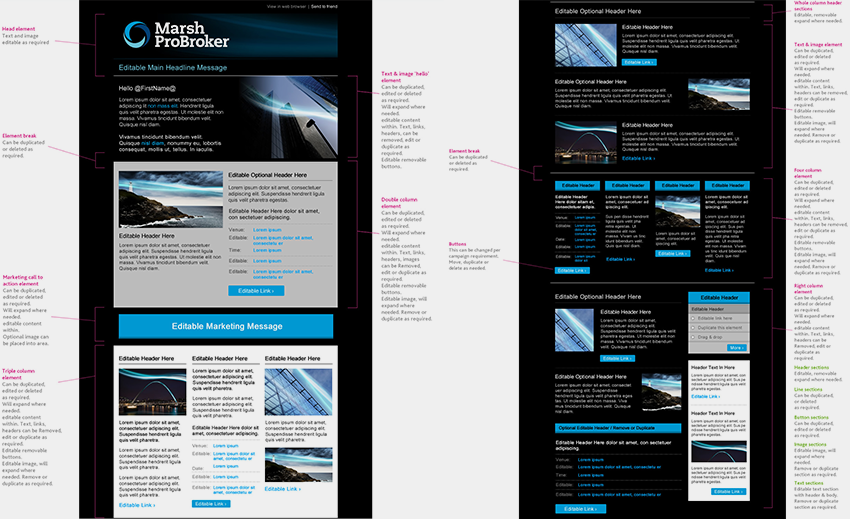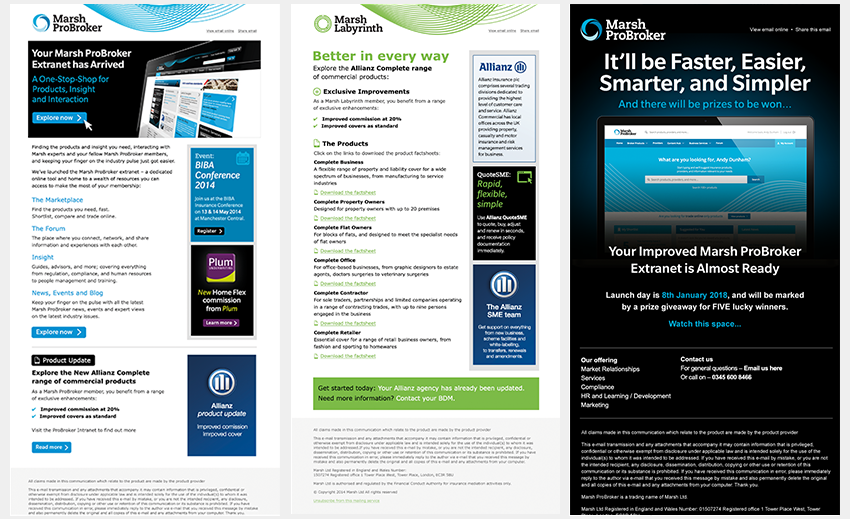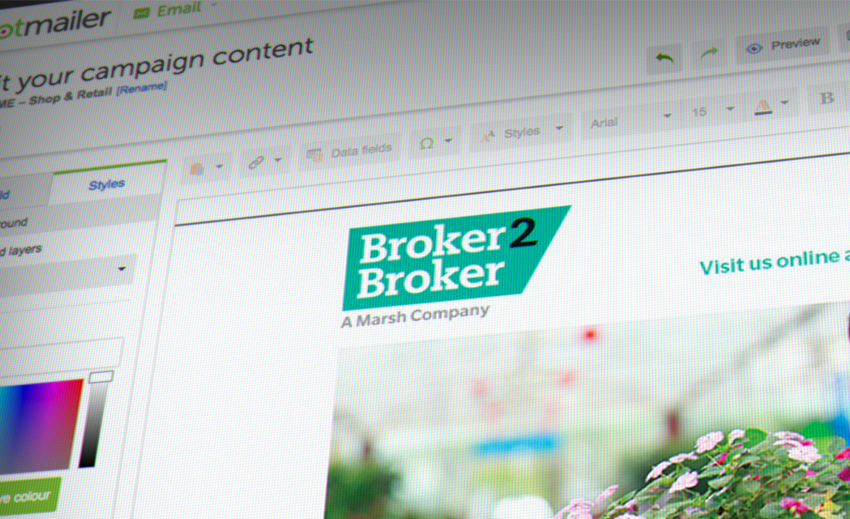 It's refreshing to work with designers with such commercial savvy, who also deliver outstanding creativity and as our business grows rapidly, it's good to know we have an agency on side that can keep up with our pace of change. They continually think about our business and love nothing more than rolling up their sleeves and helping us work through the challenges. They've inspired us to invest in and value good design.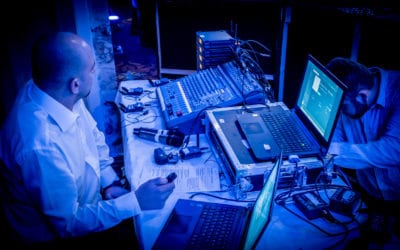 Marsh's networks practice host a few events over the year, the biggest being the Marsh ProBroker conference, which brings together all their members and insurance panel providers. We were on hand to enhance and showcase the ProBroker brand at the event.
read more
Want to talk to us about a project?
Email: info@demographik.co.uk
Call: +44 (0)20 7843 6959
or fill in the form below...