A global life science consultancy with a heritage in Competitive Intelligence.
Deallus
Deallus approached us to work on its existing brand, to help with creative delivery/production and to enhance its strong position in the global Pharma and biopharma industries.
Turning challenges into opportunities
Not all clients have the need, appetite or budget for a rebrand. An evolutionary approach to a brand enhancement requires a full understanding of the existing identity elements, followed by a fresh approach when tackling each new project. Whilst this may not result in the 'wow' moment that a completely new branding project delivers, it is rewarding when you can look back at a body of work and see the uplift achieved in clarity, simplicity and professionalism.
Social tools for internal delivery
One of the most public facing touchpoints of a B2B brand tends to be on social media – particularly LinkedIn. By creating a full suite of stylish, branded social templates for all post types, we helped save many hours, enabling easy creation for the internal marketing team. This has also enhanced understanding across their business, of what's happening in the pharma industry and highlighted the best times to to engage on social channels.
Seamless working
We enjoy developing strong relationships, and truly adding value by consistently delivering a high standard on every project, regardless of the budget or brief. Working alongside our clients like Deallus, as an extension of their team, achieves the best results.
Results
Refreshed and simplified branded materials
New designs and templates for all whitepapers
Redesigned and upgraded PowerPoint templates
Infographics
Animated Videos
Internal comms collateral
Branded suite of social templates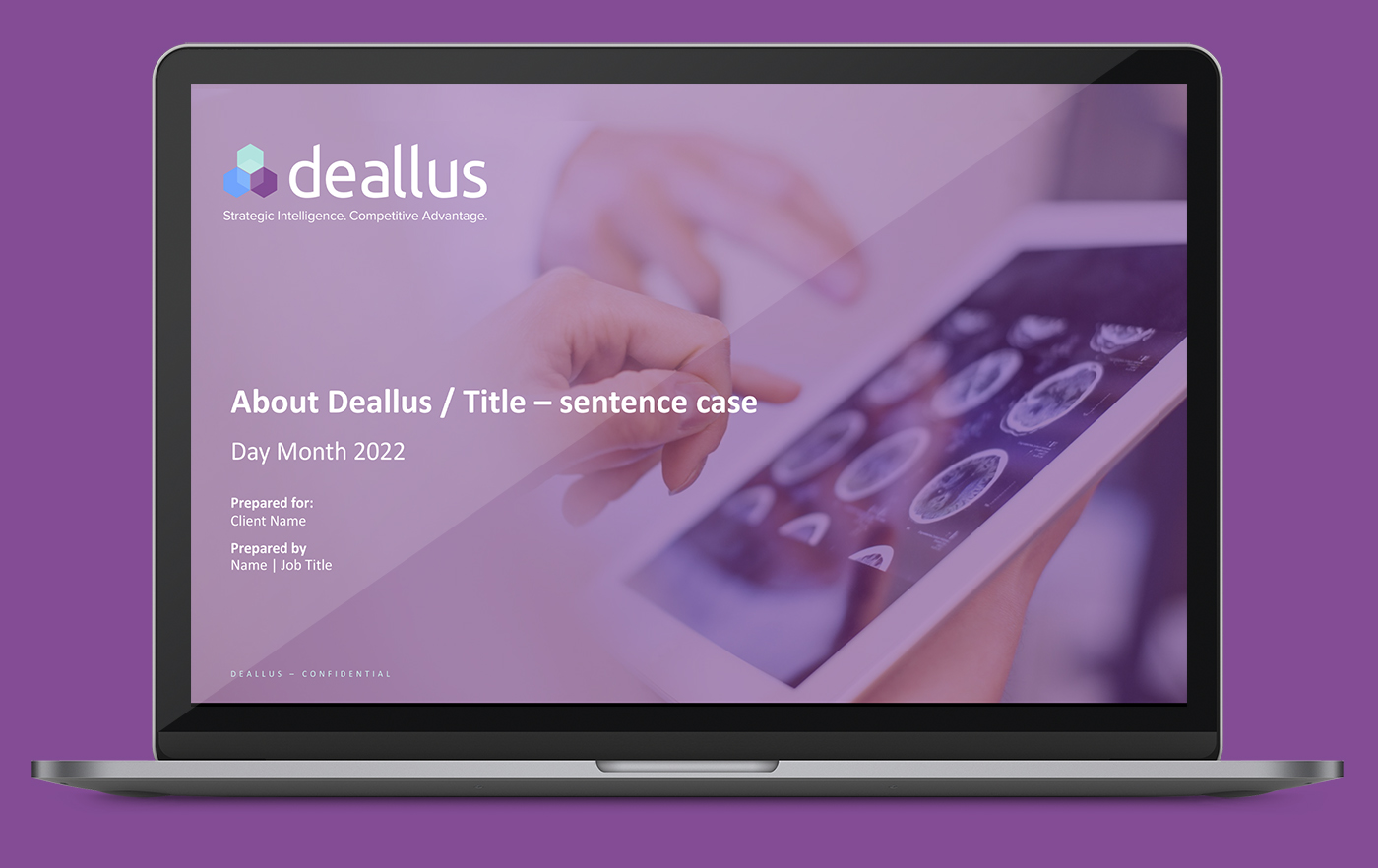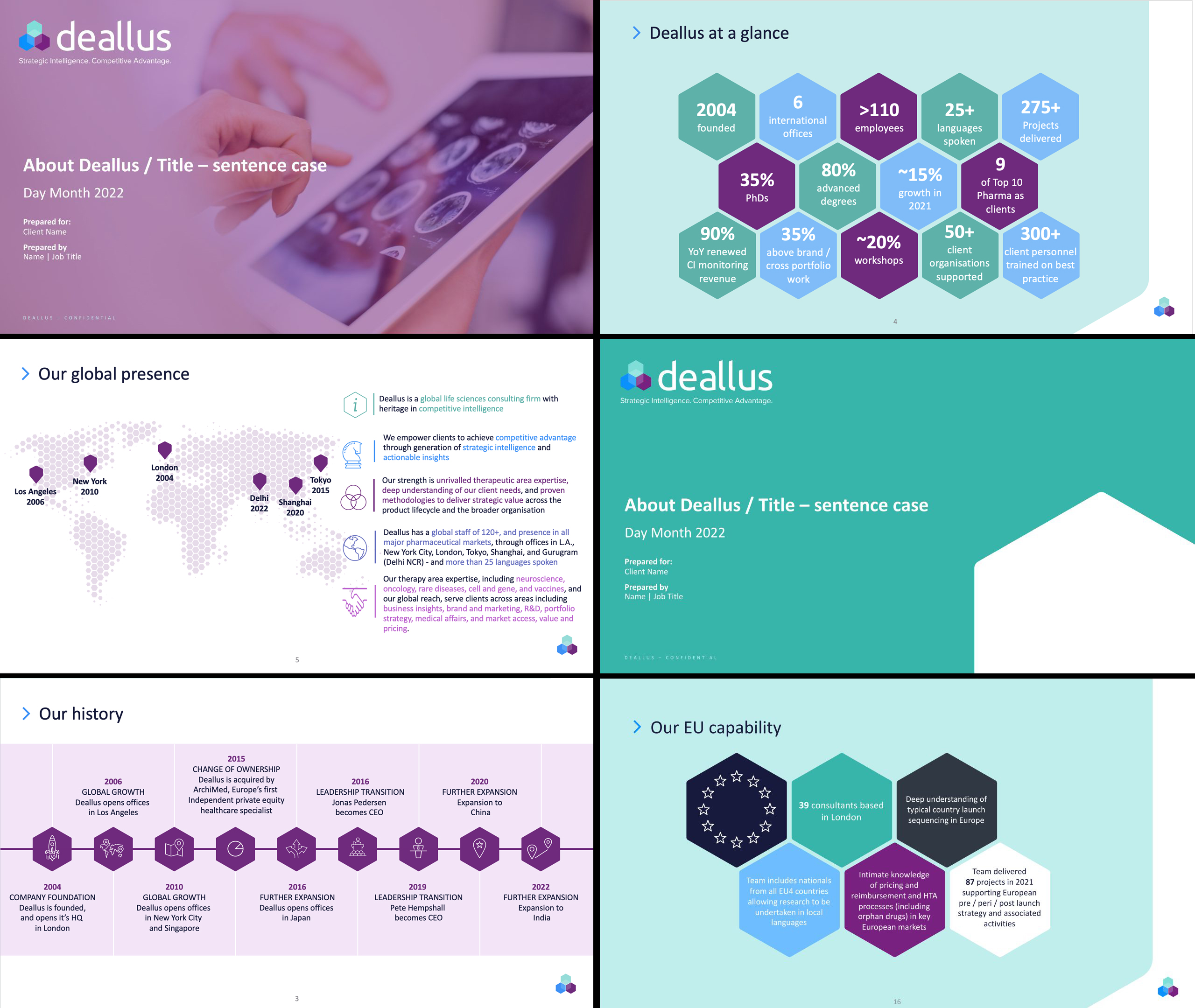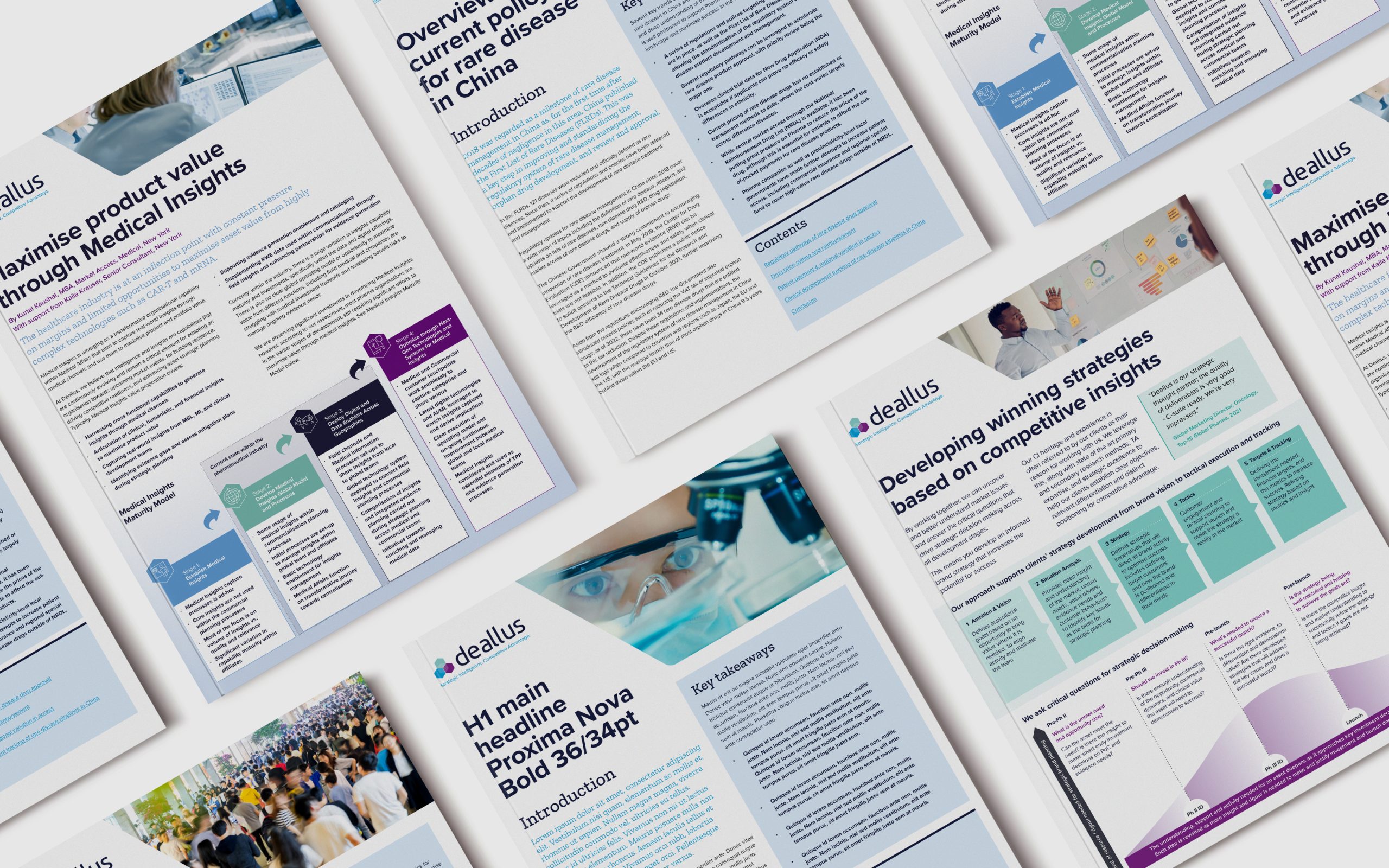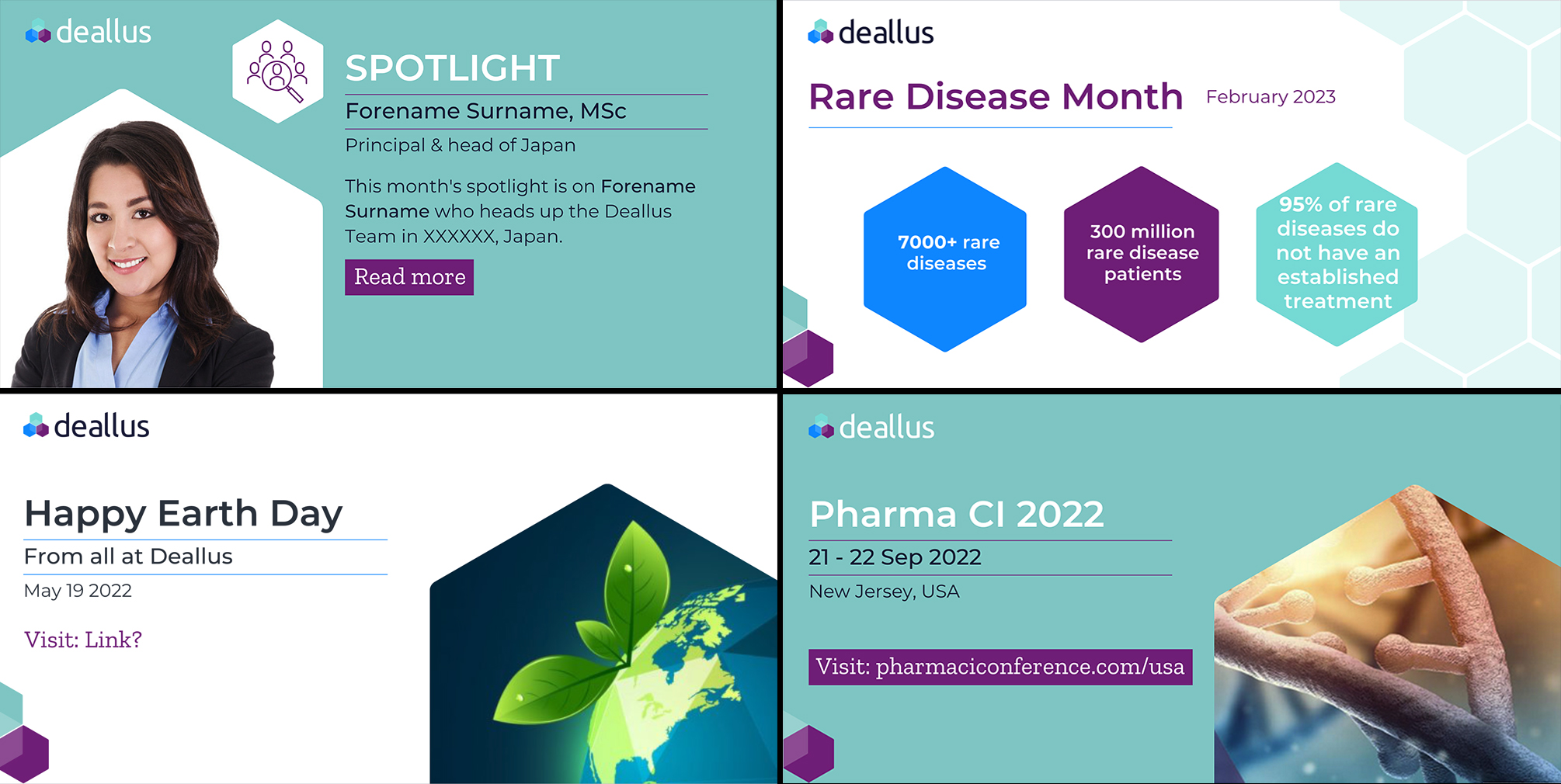 Working with Demographik is always a pleasure: they come to the table with originality, experience, expertise, creativity (of course!) and the ability to deliver every time. I have worked with the team on a number of projects from infographics to animations, timelines to traditional print collateral. They always spend time to understand the brief, to challenge, ask questions and think about the best solution for my business or campaign objectives. This gives me great confidence from the beginning of every project that I'm going to get something back that really delivers to – and often beyond – expectations. I can rely on Demographik to manage my expectations too – they provide good guidelines of timelines which means I can plan really well and manage my internal stakeholders. I have a lot of trust and faith in Demographik and love working with them!
The merging of three of the Science Group companies into one entity presented the perfect opportunity for a brand refresh under the new name of Sagentia Innovation.
read more
Want to talk to us about a project?
Email: info@demographik.co.uk
Call: +44 (0)20 7843 6959
or fill in the form below...